PLATFORM
Automated, integrated, cost effective.
Designed for smart decision-makers who buy, sell, and run mobile network services.
DEVICES
We provide you with devices for real-life performance testing (or you can use your own). For free.
MOBILE APPLICATIONS
SigMo and SigSite applications seamlessly collect data indoors and on the go.
WEB PLATFORM
Data automatically flows to your account for analysis, sharing and reporting.
Finally, test devices that everyone can use
(not just radio engineers)
We'll provide you with apps and devices that anyone can use to capture, view, and test mobile experiences - not just radio engineers.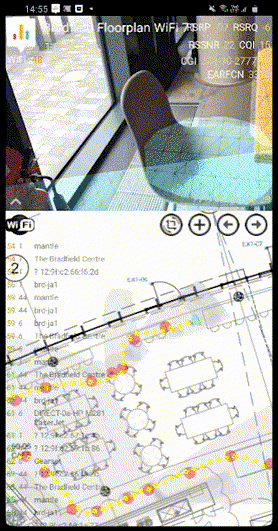 ROUTE AND AREA TESTING
Collect data 24/7 from trains and vehicles.
Drive and route tests along railways and motorways are more economical as devices are easy to deploy with vehicles and staff that are constantly on the move (Sales, Service, Maintenance, etc.). Log into your account to analyze route profiles and performance metrics.
STATIONARY MONITORING
Know your Network, Service, and App experience.
You no longer have to send technicians on-site to diagnose problems. Quick and simple remote diagnostic testing will highlight where the problem lies, allowing for much faster issue resolution. Performance tests can be executed on-demand or on a schedule with smartphone-based agents that support Wi-Fi and Cellular (LTE).
VOICE, DATA AND AUDIO QUALITY TESTING
Detect service issues before your customers do.
SignalScore's Voice, Data, and Audio testing automate tests of service and communication protocols between VoLTE, CS Voice, VoWiFi, and VoIP. This helps maintain quality, and reduces operational costs and churn through the early identification of issues.
REPORTS & BENCHMARKING
From top-level to root cause
Configure reports and benchmarks from any browser. Data automatically flows to your account with built-in dashboards and reports. No need to download, install, and update anything. The interface is clean and user-friendly and allows tunneling down from top-level SignalScores to a millisecond log of events.
You don't have to go it alone.
We work closely in partnership with our customers. No scenario is alike. Schedule a call to discuss options and ideas.
Analytics
​
Interested in your own analytics and reporting dashboards? Contact us for proprietary reports, machine learning and data fusion requirements.
Devices
​
Speak to one of our engineers for custom configurations of monitoring and measuring devices.
Service
​
Get in touch for support from design through roll-out and operation. We have deep expertise from decades of work in wireless networks globally.