NEW: Automated Voice and Data testing. Book a demo
Test and improve mobile network experiences
SignalScore's new cloud platform empowers everyone to survey, score, and improve mobile connectivity (not just radio engineers).
Wi-Fi | Cellular | Voice | Data | 5G | Small Cells | 5GaaS | OpenRAN
CONNECTIVITY MATTERS
Build or buy a better service experience
Get location-dependent reports to built or buy better mobile services. Use the data to win business, rate locations, and improve connectivity for every person, place, or thing.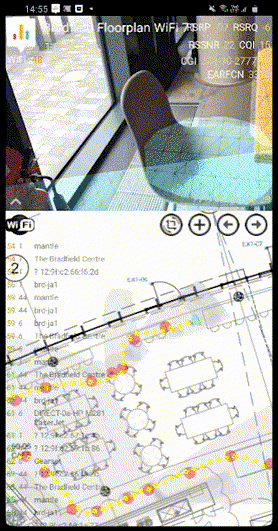 Collect data with the team or let us do it for you
We'll provide apps and devices that anyone can use to capture and report mobile experiences - not just radio engineers. Alternatively, commission single or recurring reports with us.
WHO BENEFITS?
Operations, commercial, and project roles who buy, sell, and run mobile network services. Here are some use cases.
ENTERPRISE | TRANSPORT | REAL ESTATE | HOTELS | RETAIL
​
Provider selection

Operational assurance

IT integration

On-site experience

Machine communications
​
MOBILE | FIXED | MVNO | SMALL CELLS
Indoor & Outdoor coverage

Service assurance

Call testing

RAN and CORE tests

Huawei rip-and-replace
COMPLIANCE | REGULATORS | SENSITIVE LOCATIONS
​
Coverage validation

Sensitive location testing

Public transport

Spectrum interference

Benchmarking
PLANNING | VALIDATION | ASSURANCE
​
Simple online reporting tool

Import/export files, i.e. IBWave, TEMS, PCTel

Reduce CAPEX with free test devices
​
HOW IT WORKS
Better connectivity, one place at a time
We provide devices, software, and support to improve connectivity in every location.
Collect data with the team (or let us do it for you)
We'll provide the tools: apps, unlimited survey devices, and remote-controllable test probes. Our products are engineered so that everyone can use them.
Manage places, tests, and schedules
Chose your places, devices, and schedules. Automate voice and data test scripts, choose preset reports, or create your own.
Buy, sell and run better mobile experiences
Get the data you need to win business, drive satisfaction, and optimize performance.
Case Study
Stamford Bridge Stadium (Chelsea Football Club)
Challenge: Enable frequent on-site verification of top-level KPIs before, during, and after network changes.
EXAMPLE
Response: All-in-one SignalScore Service Compliance subscription.
Benefit: Survey completed in approx. half the time (<3h) and cost (<50%) of traditional radio surveys.​
Inner loop (on floorplan)
Overlays of data to maps and multi-level floorplans, both online and on-device

Data collected: cellular Signal Power, Speed, Quality, Noise Ratios - complete with detailed event logs; Wi-Fi

Automatic report creation incl. pictures, waypoint descriptions, and SignalScores every sqm.
Get Started Free
Sign up for a free SignalScore account with test locations and access to a suite of tools.
Survey Service
Expert technicians ready to survey any location. Let us do it for you.
Contact Sales
Not sure where to start? Contact our sales team and we'll help you find the best solution for your needs.